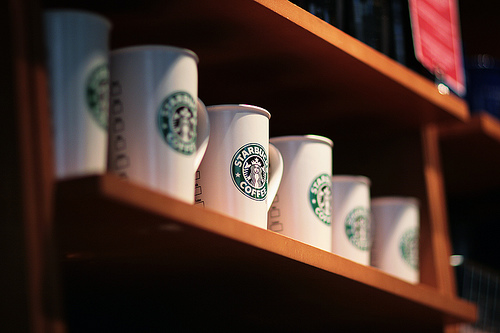 A woman that ingested a cleaning solution at a Utah Starbucks (NASDAQ: SBUX) is suing the coffee chain for $2 million in damages. Cheryl Kingery ingested the solution in 2012, after ordering a drink and suffered severe medical issues as a result.
Urnex, the solution Kingery drank, is used to clean coffee and espresso machines, according to The Salt Lake Tribune. She then experienced nerve, esophagus damage, as well as chronic burning mouth and loss of taste.
Kingery claims, according to The Tribune, that she has already paid $186,000 in medical bills, loss of wages. It also states Starbucks workers were negligent and were not train workers adequately enough, resulting in the incident.
Starbucks is reportedly cooperating with Kingery and investigating the situation further.
"The safety of our customers is our highest priority," a Starbucks representative told The Tribune. "We take this obligation seriously and are investigating Ms. Kingery's claims."
As a whole, Starbucks has a pretty decent reputation for service and overall customer experience.
However, with a chain that has 11,100 stores in the United State alone, I'm not surprised that an incident like this eventually occurred. Although a customer did suffer severe health damage, it's highly unlikely this event will affect the coffee giant's numbers any time soon.
Starbucks customers are extremely loyal, with the numbers to back it up. The company reported revenue of $4.9 billion in the last financial quarter, according to The Seattle Times, which is 18% higher year-over-year.
As the company grows, so does the revenue. It's going to take more than a few isolated incidents to bring this behemoth down.
For more business and financial news, click here.
*This is editorial consent and contains the opinion of the author.