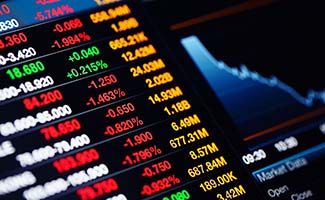 The honeymoon for oil refiners seems to be at an end. As per the Energy Information Administration (EIA), motor gasoline and diesel consumed for transportation in the U.S. during 2015 emitted a total of 1,545 million metric tons of carbon dioxide. This accounted for almost 83% of U.S. transportation industry's total CO2 discharge. This is where the urgent need for reducing pollution and saving the environment rises.
Keeping this in mind, the U.S. Environmental Protection Agency (EPA) has come up with a mandate that more refiners will be required to mix more renewable fuel with gasoline in an effort to lower emission and save the planet. This can only result in gains for companies dealing with ethanol and investors need to closely observe the performance of ethanol stocks given the rapidly growing biofuels market.
What Does the New EPA Requirement Mean?
The EPA has come up with a new requirement specifying the increased amount of renewable fuel that should be added by refiners to their gasoline supply. For 2017, EPA increased the level to 19.28 billion gallons of renewable fuel from the prior 2016 mark of 18.11 billion gallons.
Most importantly, the newly proposed mark for 2017 is higher than EPA's earlier figure of 18.8 billion gallons and the 18.1 billion gallon target for 2016. The blending of more renewable fuel with gasoline will mostly be done by mixing corn-based ethanol.
Following this announcement, the market has witnessed opposition from oil industries citing that a higher amount of ethanol in gasoline will harm the engines of vehicles. In...
More