Precious metals are angrily bid this morning (even as copper and crude tumble) after the dismal US jobs data sent the USD reeling and raised expectations for moar QE down the line. Silver is up 5% on the day - the biggest daily jump since Dec 1st 2014 and gold is up 2.2% - its best day since April.
Silver is soaring...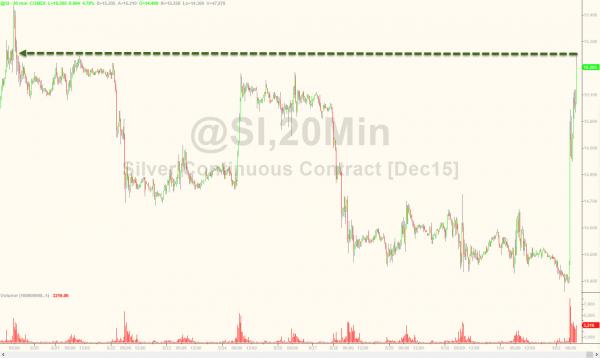 and so is gold post-payrolls...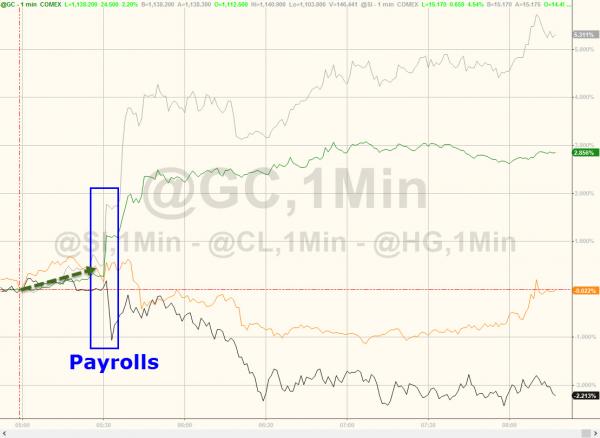 Charts: bloomberg