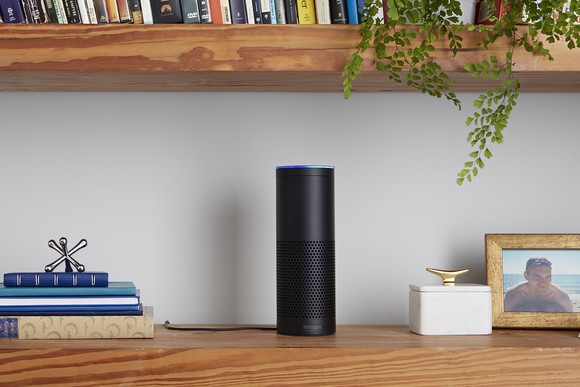 The on-demand music streaming market is getting increasingly crowded. Spotify had a head start on just about everyone, but Apple (NASDAQ:AAPL) and Tidal have been able to make some headway over the past 18 months or so. Pandora (NYSE:P) announced its plans to launch an on-demand service by the end of the year last month, taking advantage of its huge listener base.
Now Amazon (NASDAQ:AMZN) has come to play. And in typical Amazon fashion, it's undercutting the competition's pricing. Prime members can subscribe to Amazon's recently launched service -- Amazon Music Unlimited -- for just $8 per month. Paying for a year upfront costs just $79 -- $6.58 per month. If you only want to listen to music on your Amazon Echo speaker, you can do so for just $4 per month.
Other companies have tried to break the $10 per month barrier before, believing a much larger portion of the market is willing to spend somewhere between $5 and $10 per month on unlimited music streaming. Only Amazon has been able to pull it off.
Here's why.
Amazon is willing to take a loss
Even at an effective rate of $6.58 per month, Amazon is still sending about $7 per month to record labels. (That's the same as its competitors send for their $10-per-month services.) On top of that, Amazon has operating expenses for the service. (But considering it owns the cloud infrastructure it runs on, it gets a bit of a discount.)
The key to the whole operation is Amazon Prime. That's one of the secret weapons none of Amazon's competitors have.
Pandora and Spotify have millions of free users to funnel into their paid services. But neither of them are willing to take a loss on their paid service. It's their premium offering, and should, therefore, have...
More