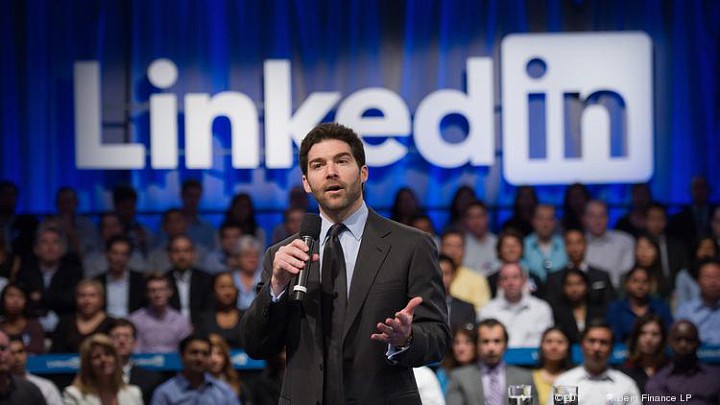 When LinkedIn opened up a publishing platform for its members, many considered it an incredibly forward-thinking move. The wealth of experience and expertise from myriad industry professionals created a fantastic opportunity to share ideas and debate hot topics affecting businesses: geographical boundaries were torn down, and users collaborated all over the world with success.
In hindsight, sharing expertise and stimulating lively discussions among industry professionals proved a winning format. It gave LinkedIn uniqueness and value. In this way, a number of professionals chiseled industry identities as sages and gurus.
Now, those very sages and guru appear disgruntled with LinkedIn's new modus operandi. As a writer who has published over 250 articles on LinkedIn, I personally am very grateful for the platform that LinkedIn has offered me as well as for the opportunity of writing columns for publishers such as Forbes andHuffington Post, so this sentiment applies to some extent to the rest of the writing community. Nevertheless, this is a topic worth discussing.
LinkedIn Alienates Faithful Users
At a time when people have stopped reading daily newspapers, switching off the TV, and turning their backs on traditional media for an authentic yet relatable online voice, LinkedIn's publishing platform appeared to be a masterstroke.
And yet, the algorithm that determines whose content gets promoted and whose doesn't reveals a bias toward well-known industry professionals and outlets. Moreover, LinkedIn's recent publishing decisions reveal a change in priorities from the user to legacy publishers.
According to a recent report on Buzzfeed, it appears that the professional social network could be suppressing the tide user-generated content to raise up content from traditional media outlets. Reports suggest that LinkedIn is talking with a large number of media outlets to launch a publishing feature very similar to Facebook's Instant Articles.
Many of the users writing content about their industry are already finding their articles overshadowed by celebrity "Influencers." To then be side-lined by mass media is the last straw.
As you can imagine, the news of preferential treatment isn't going over well.
Staying Competitive Isn't the Same as Thriving
It's been three years since LinkedIn acquired Pulse for $90 million, and it appears they are still searching for the best way to obtain a return on the hefty investment. On the face of it a mixture of content from both traditional media and professionals seems like a natural step forward for the social network. However, the competition is stiff, so if LinkedIn wants to posture itself as the wellspring of professional and industry news, it'll need to go tit-for-tat, which means adjusting its priorities.
Facebook, for one, mastered super-fast load times with Instant Articles, and, managed to absorb huge content streams from legacy outlets. For example, theNew York Times could host an article on Facebook and garner benefits without forcing the reader to leave the site. It puts top-notch content at users' fingertips.
This is great for publishers because users have become increasingly impatient. To wait a few second is to wait too long. LinkedIn along with everyone else realizes the importance of becoming a mobile-first platform in the war for user-attention—a limited, precious resource.
Last December, LinkedIn debuted a faster and more intuitive app as part of "Project Voyager" in a bid to secure a fruitful mobile future. The investment seems to have paid off with mobile engagement and sharing reportedly up 40%, proving that businesses need to take accelerated mobile pages very seriously.
All this signals a fundamental shift in the way we consume our media.
What this Means for Media Consumption.
Many are already speculating about how this shift in media consumption will affect native publishers. The main question is: Should publishers ditch their websites and go mobile only?
The Independent, for one, took the progressive step of halting their print edition to go full-digital.
I think this is slightly precipitous, and dangerous. True, Facebook and LinkedIn do wonders for likes and shares, but handing over the keys to the virtual kingdom and relinquishing choice land in the digital realm seems flawed.
Nonetheless, Facebook's growing presence led many businesses to abandon their websites and set up camp on the social media platform. Although this appeared incredibly appealing, many have found that the slow introduction of the pay-to-play model is not as attractive as it first seemed.
The problem with moving content to another platform is that you also hand over control. In other words, you don't make the rules anymore; you follow them. The audience you reach often depends on how much you pay the platform, so any business should think very carefully before uprooting.
That's on the publisher's side. LinkedIn also has to pay the piper with its users.
Value First. Money Second
LinkedIn is revealing its values. I suspect that will alienate many professional bloggers who flocked to the service as a platform to share their experience and knowledge. In fact, many of them have noted for some time that the following they built no longer got notified when they publish posts. What's the point of courting old media companies when the users who make the platform unique are being pushed away?
The attraction of inviting big media outlets to their platform is glaringly obvious to those at LinkedIn towers, but doing so at the expense of those building a community and adding value could be a huge mistake.
This latest announcement prompted
https://twitter.com/davewiner
to suggest that LinkedIn should get their thinking out of the 20th century. Be value-driven or lost your community and your evangelists.
As a LinkedIn-user reading this article, what are your thoughts?
Published on Retire.ly with permission from Anurag*