Unilever announced that it agreed to sell its Ragu and Bertolli pasta sauce brands to Japan's Mizkan Group for $2.15 billion.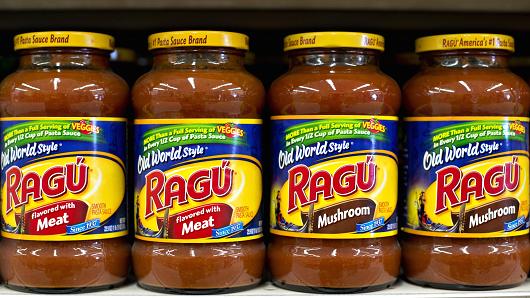 Unilever wants to focus on higher margin personal care products with greater demand in emerging market.
Kees Kruythoff, the president of Unilever North America, said "This sale represents one of the final steps in reshaping our portfolio in North America to deliver sustainable growth for Unilever, and enables us to sharpen our focus within our foods business."
Ragu and Bertolli generate revenue of more than $600 million and it's now the best-selling pasta sauce in the U.S.
This deal expects to complete by June.