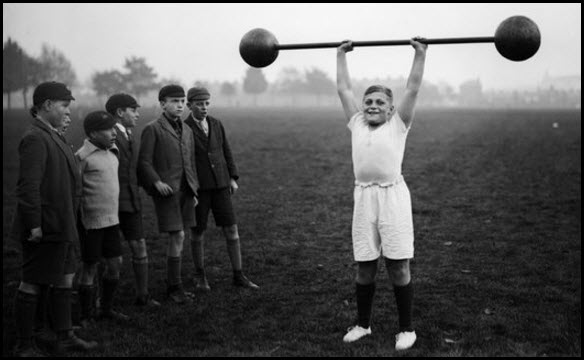 The past year has been rough for Gold Mining stocks, as Gold Miner ETF (GDX) has declined over 30%, in the chart below. Below compared GDX to Freeport Mcmoran (FCX) over the past year, reflecting a large difference in performance.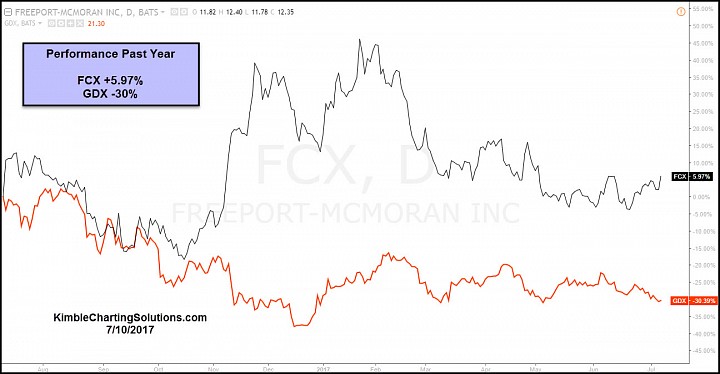 CLICK ON CHART TO ENLARGE
Over the past year, GDX has been a good asset to avoid from a buy and hold basis and our members have. The chart below looks at the FCX/GDX ratio over the past 5-years.
CLICK ON CHART TO ENLARGE
Since the start of 2016, the ratio has created a series of higher lows. Rising support was hit of late and turned higher again. The ratio is now attempting a breakout above falling resistance at (1). This move higher continues to reflect that FCX is acting stronger than Gold Miners (GDX).
The Power of the Pattern likes the idea of owning Gold and Copper miners when prices suggest to do so. At this time Premium and Metals members like the pattern FCX is presenting at this time and are long FCX.
This information is coming to you from Kimble Charting Solutions. This is the home of the Power of the Pattern where we provide concise, timely and actionable chart pattern analysis and commentary so in very little time you know the pattern at hand and action to take. We are honored by your interest in our chart pattern analysis.
Send us an email if you would like to see sample reports or a trial period to test drive our Premium or Weekly Research
Website: KIMBLECHARTINGSOLUTIONS.COM
Questions: Email services@kimblechartingsolutions.com or call us toll free 877-721-7217 international 714-941-9381