it's been a long time coming, but the USD/JPY finally manged to break the highs set near 100.60 back in early September and before that in mid July.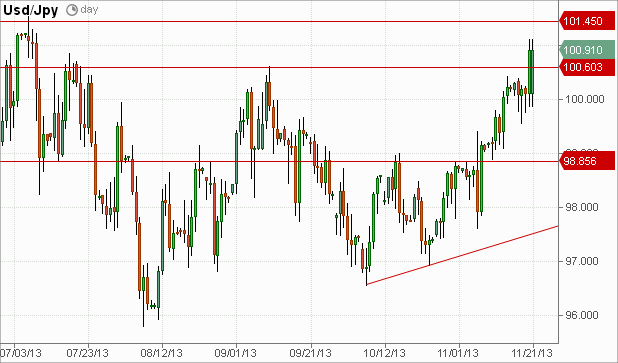 The implication here is that the USD is strengthening on the back of tapering following the FOMC Minutes, while the BOJ may be holding out some hints of some extra monetary stimulus on their part.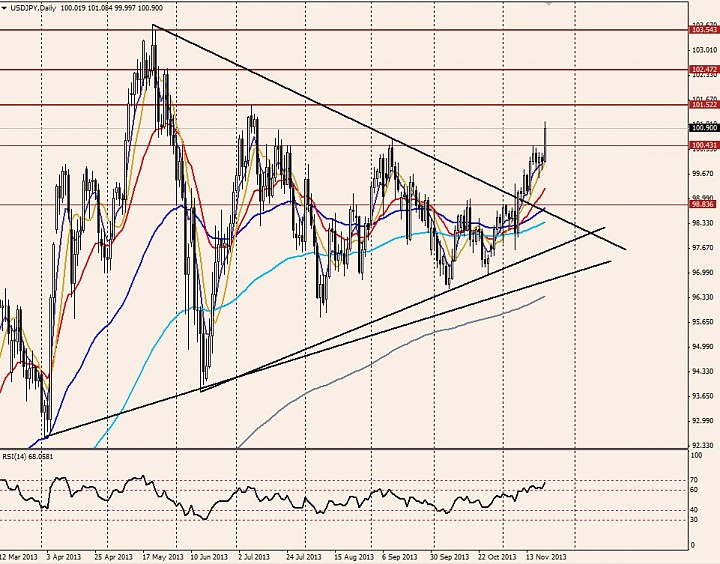 The move is consistent with the trend we've seen over the month, ever since the pair put in a bottoming pattern near 97, and then managed to push above the 99 handle, which corresponded with a break of a longer term downward sloping trendline, which was part of a long-term triangle/wedge pattern. There is an important resistance level up ahead near 101.50, but beyond that the pair can target 102.50 and 103.50, important pivots from back in April/May.