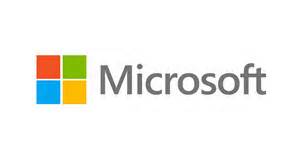 Microsoft has been on an incredible tear over the past few years. Shares of the technology giant are up 67% in the past two years, handily beating the S&P 500's 36% return in the same time frame, and that calculation doesn't even include dividend payments along the way. Microsoft's sales and profits are on the rise, thanks to two key factors.
The first is Microsoft's edge in new areas of technology, particularly in the cloud arena. In the first quarter, commercial cloud revenue soared 128% driven by Office 365, Azure, and Dynamics CRM. Microsoft grew its Office 365 Home and Personal subscribers by 25% quarter over quarter, which is tremendous growth.
The second reason is Microsoft's improvement on the hardware side of the business, most notably as it pertains to the Xbox franchise. Microsoft sold more than 2 million Xbox consoles last quarter, which doubled year over year. Even more impressive, the Xbox is now profitable for Microsoft, which was not always the case. The Xbox used to be a money-loser for Microsoft.
Because of this, analysts are bullish on Microsoft. Richard Saintvilus at TheStreet said "Microsoft has placed huge bets on cloud computing, and those bets have begun to pay off."