CL - 15 Min. Bear...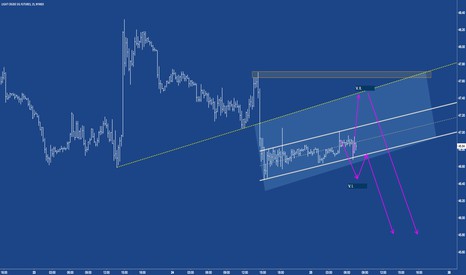 Bear flag in CL0.00%% .
...how i play them:

V.I.
- let it break and short the PB0.00%%

V.II.
- let it shoot up, then short the (yellow) TL and hide stopp behind (orange) FlagPole high. It's a derivative setup of the ONE-LINE-Trade = Trading with just one line.