Organic and natural foods are entering the mainstream of the grocery market. That's a mixed blessing for Whole Foods (NASDAQ:WFM), which now sees a much bigger store footprint potential than the 1,200 supermarkets it had pegged as an upper limit until just recently.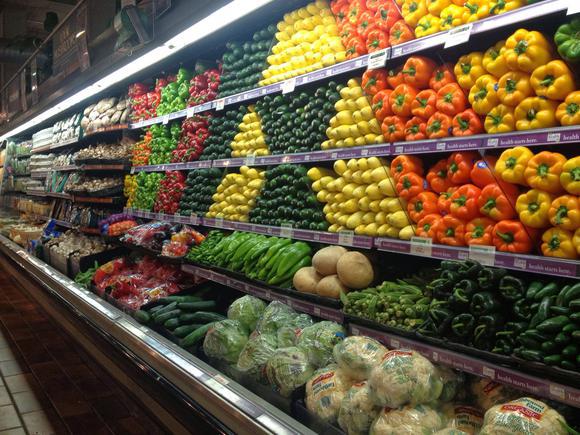 They make up less than $100 billion of the $650 billion grocery food market, but organic items are the fastest-growing category -- rising by double-digits compared to 3% growth for the industry. But to keep a large piece of that growing pie, Whole Foods is finding itself competing against food retailers like Kroger (NYSE:KR) that operate on lower profit margins. And after recently stealing market share with its Simple Truth organic brand, Kroger seems to be aiming at Whole Foods' shoppers with another company-owned brand called HemisFares.
Sticking with what works
Kroger used the Simple Truth brand to dive into the organic and natural food segment two years ago. The results of that strategic move have been stellar. Simple Truth accounted for over $1.2 billion in annual sales by the end of last year, making it the grocer's most successful brand launch yet. Kroger says that over 20 million households have purchased at least one of its nearly 3,000 Simple Truth products. The brand is consistently growing by double-digits and is...
More