S&P 500 up 4 straight days, best one-day gain in a year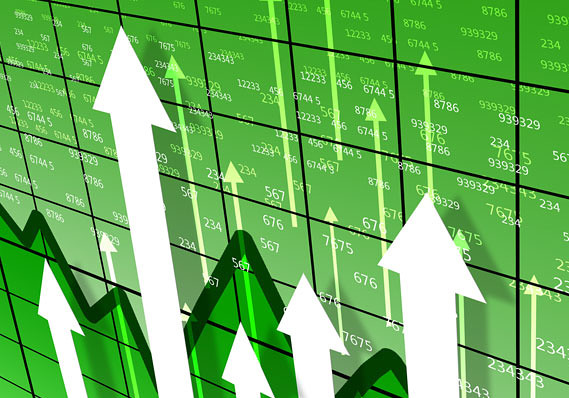 U.S. equity investors bid up prices on Tuesday, delivering another day of gains for major indexes on the heels of upbeat quarterly results from tech giant Apple and talk of economic stimulus in Europe.
By far the best performer, driven primarily by Apple, was the Nasdaq Composite, which registered its fourth consecutive gain and its best one-day advance in more than two years.
The tech-heavy index COMP, +2.40% jumped 103.4 points, or 2.4%, to 4,419.48, led by gains in biotech stocks, with the iShares Nasdaq Biotechnology ETFIBB, +3.22% rallying 3.2%.
Strong earnings from Apple Inc., as well as hopes of further stimulus from the European Central Bank, boosted sentiment across the market.
Other major indexes enjoyed healthy gains. The S&P 500 SPX, +1.96% rallied 37.27 points, or 2%, to 1,941.28, its biggest one-day gain in a year. The benchmark index rose for the fourth straight day and moved above the key level, fostering hopes that last week's pullback has run its course.
The Dow Jones Industrial Average DJIA, +1.31% rose 215 points, or 1.3%, to 16,614.81 and turned positive for the year.
Shares of Apple Inc. AAPL, +2.72% rose 2.7% to $102.47, after the companyreported a 13% rise in profit, aided by strong demand for its new, bigger-screen iPhones. Sales of iPhone 6, and the larger-screen iPhone 6 Plus phones, helped the tech giant beat Wall Street estimates.
Morgan Stanley lifted its price target on Apple to $115 from $110, and analysts at the investment bank said strong iPhone demand and gross margin expansion will help drive upside for shares. 
Ahead of the market open, a news report suggested the ECB is considering buying corporate bonds on the secondary markets, as it attempts to fight deflationary pressures and revitalize the economy.
Even as the ECB played down the news story about its plans to embark upon a bond-buying stimulus plan, investors took it as a good news.