Snap Inc (NYSE:SNAP) stock could be headed way lower in the near term. Here are 3 reasons why.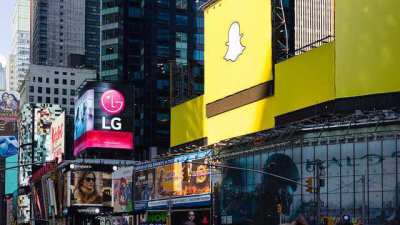 S&P Dow Jones Indices' decision to exclude stocks with multiple classes of shares from key indices has left Snap Inc (NYSE:SNAP) staring down the barrel. The decision effectively bars Snap stock from being included in key indices, starting with the S&P 500, among others. Exclusion from such indices is likely to have a big impact on the stock in the long term. As more and more money gets allocated to ETFs that track chosen indices, Snap stock will find less takers. Additionally, Snap's lockup expiry, which will become effective later this month is going to make a huge number of shares available for trading. As if that's not enough, Snap is scheduled to report its second quarter earnings on 10th August, which could turn out to be another high risk event. Snap shares have fallen by about 30% since the end of June, potentially coming across as a good bargain. However, investors would do well to stay away from the stock for now.
S&P Exclusion A Big Blow For Snap Stock.
S&P Dow Jones Indices has decided to exclude companies with multiple classes of shares from its major indices. The issue came to the fore when Snap sold shares with zero voting rights via its IPO, raising concerns around the massive concentration of power and questionable corporate governance. After all, why should promoters hog control of the company, offering co-owners (shareholders) no say at all in key matters? While this is not a new practice, with the likes of Alphabet (NASDAQ:GOOGL), Berkshire Hathaway...
More