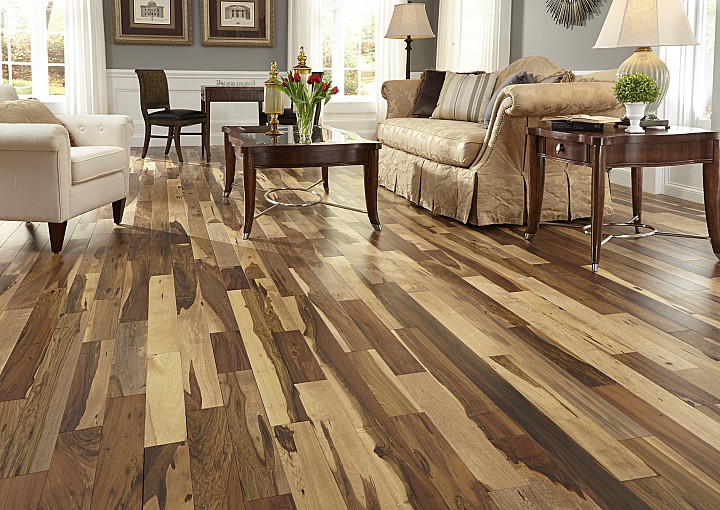 Delaware-based flooring company Lumber Liquidators (NYSE: LL) is battling a class-action lawsuit, according to Bangor Daily News. The $5 million suit was filed in Miami, in the wake of a 60 Minutes report showing cancer-causing chemicals in some of the company's product.
"Because this could affect millions of homeowners, it's imperative we get some answers quickly," Florida Senator Bill Nelson said.
The company faced a similar lawsuit law year in California, according to Bangor Daily News. 
Commenter Mike Kiernan said:
"This wouldn't be the first time that the Chinese have been caught dirty. In the 80's and 90's, in both the office building's and the big homebuilding, and respective remodeling, boom's there was a huge amount of drywall made by the Chinese that literally oozed formaldehyde, and when subjected to CPSC testing, went off the chart's as far as hazardous content being found and measured. Florida, then under Charlie Crist, went so far as to sue any number of drywall manufacturer's, who were importing Chinese drywall, by the containership load, over this issue when this stuff was found in any number of Florida home's that were rebuilt after Andrew, and was looked at again when Katrina-damaged home's were being rebuilt in New Orleans. It's not going to take the Fed's own Dept. of Commerce's National Standards and Testing people very long to see if any of L/L's stuff is coming from the same source's, and make their finding's public..................."
Commenter twocentspls responded:
"You can blame the Chinese if you want, but those importing and retailing a product are responsible for its safety and, in most cases, aware of and responsible for the specifications and materials with which they are made. Cheap labor isn't the only thing businesses go to foreign manufacturers for. The Chinese are perfectly capable of making top quality and safe products if that is the way the buyer wants them produced."