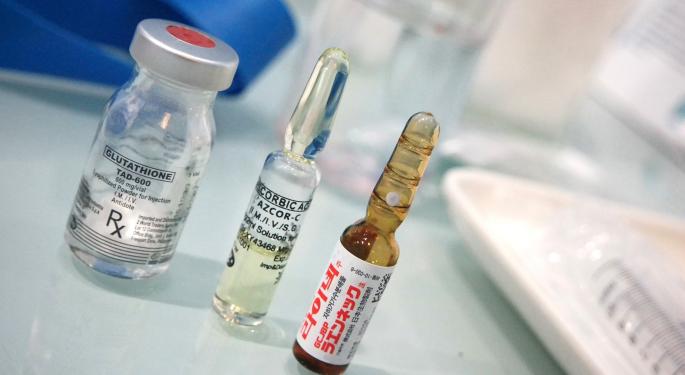 In what seems to be a bad day for biotech stocks, Juno Therapeutics Inc NASDAQJUNO is plummeting.
Juno has voluntarily placed on hold a mid-stage clinical trial dubbed ROCKET of JCAR015 tested in adult patients with relapsed or refractory B cell acute lymphoblastic leukemia.
JCAR015 is targeted at CD19 and was accorded Orphan Drug Status designation by the FDA in November 2014. CD19, or B-lymphocyte antigen CD19, is a protein present in humans encoded by the CD19 gene and is present on the surface of the B-cells.
What Prompted the Hold?
The company stated that two patients suffered cerebral edema earlier this week, with one patient dying last night and the other not expected to recover. The company has informed the FDA of its decision to hold the trail and is working with the FDA and the Data and Safety Monitoring Board to determine the next steps.
Déjà vu
In July, the company had reported of three deaths during the JCAR015 trials and subsequently, the FDA imposed a hold on the trail. The clinical hold was lifted only after the company excluded chemotherapy agent fludarabine, which the company said may have caused the death, from the original drug regimen.
Juno clarified that trials and plans for its other CD19-directed CAR T cell product candidates, including JCAR017, are not affected.
The company said on the conference call Wednesday that the deaths are unrelated to the manufacturing process. Company executives said they were still looking at data and were not sure whether to discontinue the trial.
At time of writing, shares of Juno were down a whopping 32.15 percent at $20.28.
© 2016 Benzinga.com. Benzinga does not provide investment advice. All rights reserved.