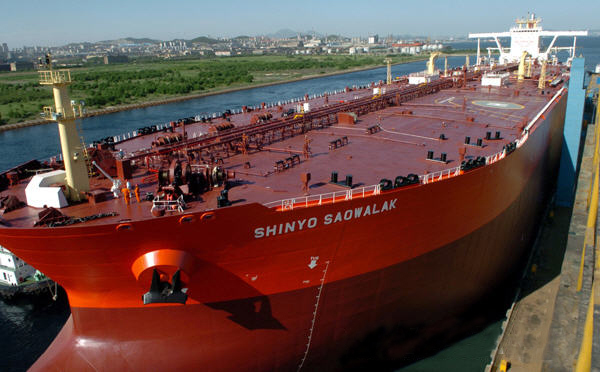 Navios Midstream Partners (NAP) turned in a respectable, though somewhat weaker quarter than the previous before it. This is not a cause for alarm, as all of the stocks in this sector are depressed, and the improvements we are seeing in the Baltic Dry Index had not really had time to impact that time period. 
Worth noting, net income fell from $9.1 million in the 4th quarter to $7.5 million in Q1. However, the Q1 number is 18.7% higher than the same period in the year before. In Q1 2015 they brought in $6.3 million.
Revenues increased by a much larger percentage, over 40% the year before, but that's not as great as it first sounds. It means that operating costs increased at a faster rate than net income. Leverage is high and that will need to be monitored. Moody's recently downgraded the debt of Navios Holdings (NM) as a result of their high debt levels as well. Profit share increased for Navios holdings by $.7 million. These positive numbers are much needed for them at this time. 
Dividend payments were maintained at $.4225 per share. That's very nice indeed. The current yield is nearly 13%.
So what might we anticipate for Navios Maritime Partners (NMM) in the 1st quarter?
The two businesses are not closely related, as the types of goods transported within the Baltic Dry Index are commodity supplies like coal, grains, and metal. The midstream operation sends exclusively crude oil and so income is more reliable.
First and foremost, I do not expect to see the dividend restored in this quarter. Prices on the index were very low at the beginning of the quarter, and although are now improving quickly, will simply not be great enough to stop the bleeding yet. That said, the bleeding shouldn't end up being all that severe. NMM's long term contracts have kept net income positive during the index lows. Unfortunately, that will probably also mean that they will keep net income muted as the index rises. Expect the dividend to continue to be withheld while the company builds it's cash reserves up.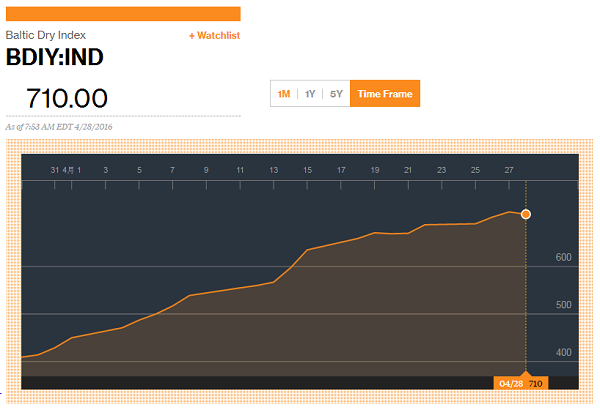 That said, we have surpassed 700 now, and the BDI should continue to keep increasing as shipping demands growth towards year end. I expect dividends to be restored by the 3rd or 4th quarter. 
My advice for investors who own NMM but require income is to sell 1/3rd of your shares and use those funds to buy NAP. For those with a higher tolerance for risk, keep holding, and buy more should the stock price suffer at the 1st quarter results. You will be richly rewarded for this in the longer term.
Navios Maritime Partners is anticipated to report their 1st quarter results the week of May 2nd, 2016. I am long the shares and am buckled in with the expectation of continued volatility. 
Will talk to you then, good luck to everyone.