Williams Cos. is accusing pipeline magnate Kelcy Warren, the chief executive officer of its would-be owner Energy Transfer Equity LP, of "maliciously orchestrating" a unit offering that breached the terms of its takeover.
Warren interfered with the terms of the companies' merger pact by arranging the offering of units in Energy Transfer last month that it may use to finance the merger, Williams said in a lawsuit filed in a Texas court. Warren led the offering to "enrich himself" at the expense of other shareholders, according to Williams.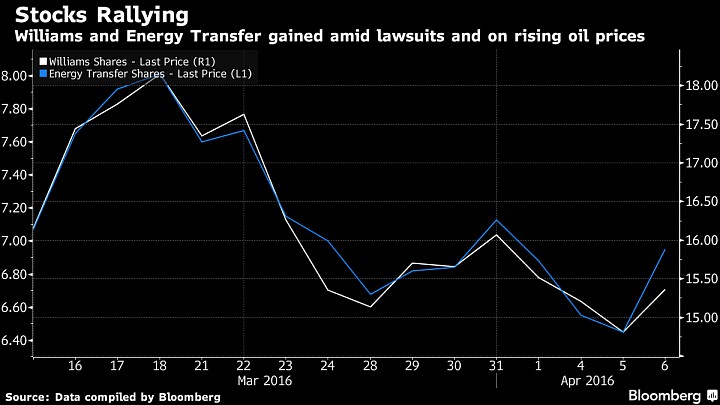 The legal challenge is just the latest bump on what's proven to be a rocky road toward closing the transaction between Energy Transfer and Williams, a deal valued at $32.9 billion at the time of its announcement in September. Oil's collapse is already weighing on the value of both of the companies' stocks, casting doubt on whether Energy Transfer, the midstream giant founded by Warren, will actually follow through with the buy.
'Internal Pressures'
The lawsuit "will create internal pressures at...
More