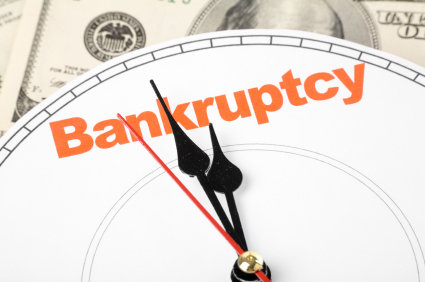 The laws of bankruptcy can differ depending on the state you live in and can be pretty complicated. Even though it can be complicated, each chapter of bankruptcy follow the same basic steps and use the same lingo. When you are filing for bankruptcy there are two parties involved, the creditor and the debtor. The creditor is the company that you owe money or property to. The debtor is the one who owes money or property to the creditor which puts them in the status of being in debt, probably you. When you have to file for bankruptcy it usually involves more than one creditor.
There are two types of debt, secured and unsecured. If you have secured debt, when you owe and fail to make payments your creditor has a right to take something you own, totally invading your true personal life. A mortgage is an example of a secured debt, your home will be at stake for foreclosure. This is something that is happening daily here in America still. Watch Michael Moore's Capitalism.
Secured debt itself is complex. Creditors will put a hold on the obscured objects of your business, like trademarks, intellectual property and patents. Despite if your debt has been discharged, if it has a hold on it creditors will still take your property. There is really no such thing as a full discharge. You would either have to keep making payments to keep the item, or stop making payments a return it back to the sender. However, secured debts are always the ones paid off first when you file for bankruptcy.
Overall having to think about filing for bankruptcy can be pretty stressful. But afterwards you are given the chance to start off fresh. Don't let it get to the point in which you are losing your intellectual property. Does bankruptcy sound like an option for you?