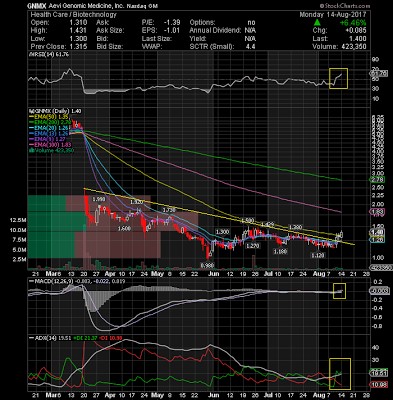 Medgenics Inc (NASDAQ:GNMX) had a great move on the upside yesterday and closed above the declining 50-day EMA for the first time since March with volume backed confirmation. I went long as its quite possible we should see a short-term move to 1.85. The technical chart shows bullish sign with +DI line on top of -DI line and MACD rising. There could be good upside in GNMX so watch the stock closely on Tuesday.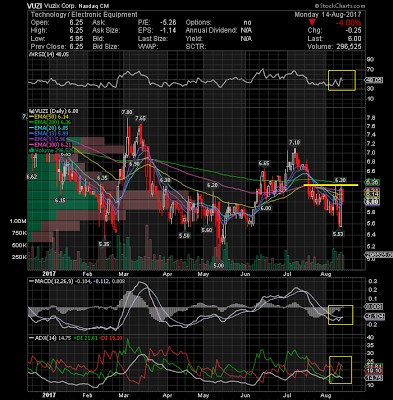 Vuzix Corporation (NASDAQ:VUZI) is setting up to break out and has one more level to go, which is $6.30. Daily technical indicators are looking bullish. The MACD has formed a bullish rounding bottom and crossed above its signal line, while the 9-Day RSI is about to cross into bullish territory. The stock has plenty of room to run and insiders are starting to buy.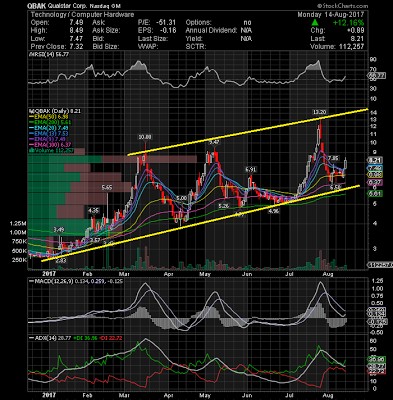 Qualstar Corporation...
More