Earlier in the week, we noted that Coca Cola (KO) looked like it was getting ready to break out of a consolidation pattern and continue the prevailing uptrend. This indeed materialized.

Coca Cola (KO) Daily Chart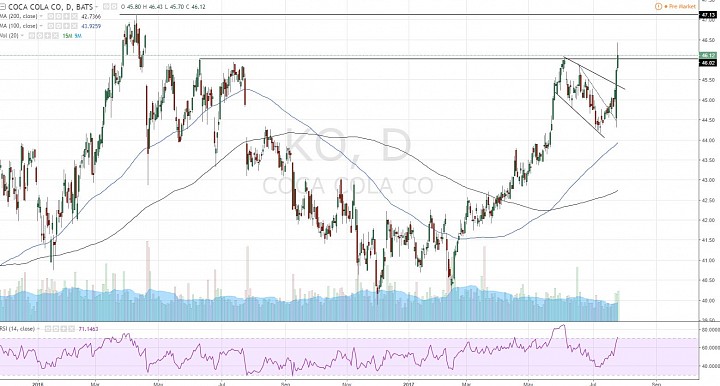 (click to enlarge)
Bullish Continuation:
- As we can see on the daily chart, price has been bullish in 2017.
- So far, it looks like the bullish push in 2017 will be able to recover the losses from 2016.
- The most recent bullish continuation breakout opens up the 2016 high just above 47.
- Despite headwinds, Coca Cola has been able to remain on a bullish track with share prices making a new high every year or two as we can see on the weekly chart.
- Therefore, with KO bullish in 2017, I think price would be able to push above the 2016 high around 47.13.
KO Weekly Chart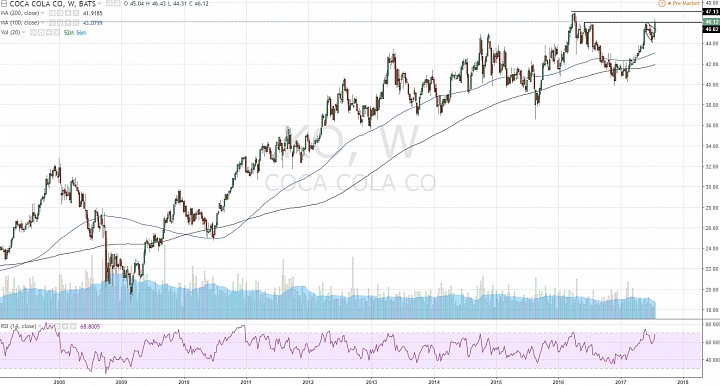 (click to enlarge)