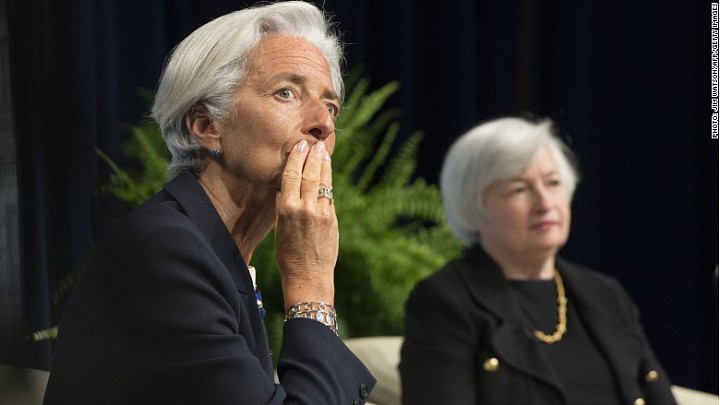 Just. Don't. Rush. It.
The International Monetary Fund has warned the world's biggest economies against raising interest rates too soon. There are still too many risks to global growth, the fund said. Advanced economies should continue to pursue "growth supportive policies."
The warning came in a letter to central bankers and finance ministers of the G-20 group of leading economies, who are meeting in Turkey this week.
Higher interest rates could damage the already fragile economic recovery.
"Monetary policy must stay accommodative to prevent real interest rates from rising prematurely," the IMF said. In other words, rates should rise later rather than sooner.
http://money.cnn.com/2015/09/03/news/economy/imf-rate-rise-w...