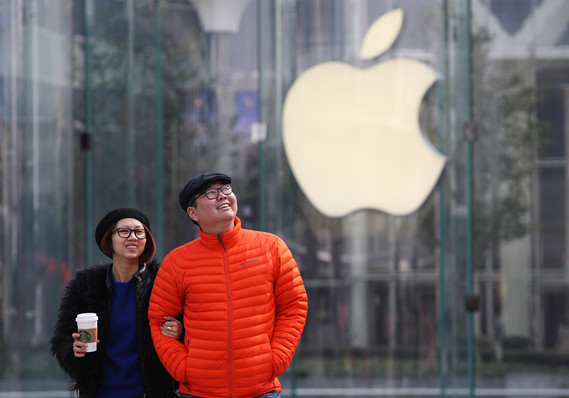 It is not just equity investors who find quantitative easing in Japan and Europe has turned up bargains in beaten-down currencies. Tourists too are snapping up holidays where forex moves have made things cheaper.
These cut-price travel deals are also available to travellers from the world's most populous nation, due to China's loose dollar peg leading to a mighty yuanUSDCNY, +0.03% abroad.
But this strength abroad sits awkwardly next to economic weakness at home. The contradiction shows up starkly in China's two-track economy: While Premier Li Keqiang warns downward pressure on the economy is intensifying, tourism is soaring as yuan strength acts as another tailwind.
Mainland Chinese tourists are already the world's biggest spenders, with outbound expenditure reaching a record $164.8 billion last year. HSBC forecasts that after making 109 million outbound trips in 2014, Chinese tourist numbers will double in 10 years. This great travel exodus could be turbocharged by recent currency shifts.
Such a trend provides both opportunities and risks to consider. Investors could find this travel story a lucrative one to play, although Chinese authorities may be tempted to apply the breaks if it grows too fast.
Beijing could become concerned that today's competitive currency devaluations are not just about stealing a greater share of global exports, but also the increasingly mobile consumer wallet.
Japan has prioritized inbound tourism as a key part of its "Abenomics" growth strategy, as the weak yen USDJPY, -0.08% turns the country into a bargain holiday destination.
Last year, visitors to Japan jumped 30% to 13.4 million, with neighboring Asian countries accounting for almost 80% of the tourist arrivals, enabling Japan to run a surplus in tourism balance of payments.
Tokyo has been easing visa requirements and opening up new landing slots to support this growth. The government is targeting 20 million visitors for 2020 when Japan is slated to host the Summer Olympics, and 30 million visitors by 2030.
Europe too is also gearing up for an influx of tourists, particularly from China, as the euro EURUSD, +0.42% reaches a 12-year low against the dollar.
Meanwhile, China is rapidly expanding its airport infrastructure to help carry more tourists overseas. As part of the 2012 Five-Year Plan, the total number of Chinese airports is set to expand to 230 in 2015, up from 170 in 2010.
But will Beijing have pause for thought when it considers the macroeconomic implications of this headlong charge to embrace international travel?
http://www.marketwatch.com/story/chinas-tourists-are-leaking...