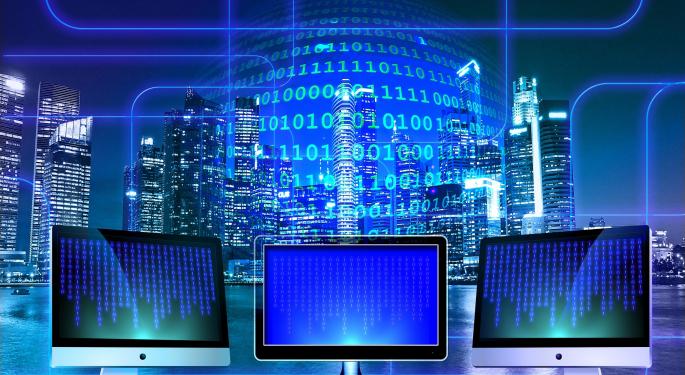 Dan Nathan spoke on CNBC's Fast Money about Netflix, Inc. NFLX after it posted better than expected quarterly earnings. He said that the U.S. internet companies have not been successful in China, so he thinks that the idea to license its content is a great business model.
Related Link: Netflix Shares Skyrocket On Strong Results, Guidance; Added 5.2 Million Subscribers Globally In Q3
David Seaburg would not buy the stock at $120, but he thinks there are a lot of people who were on the sidelines and they waited for a good quarter as a sign that it is all clear. This could hold the stock at its current levels.
Tim Seymour is impressed by an increase in content from 600 hours to 1,000 hours. He thinks that it could be a game changer for the company, because it has much better margins on the original content.
Brian Kelly believes that International Business Machines Corp. IBM is interesting at its current valuation. He added that Watson's A.I. is the future of the company.
Nathan is not impressed with Watson's A.I., because it is less than a billion in sales. He thinks that it has to become a bigger part to justify IBM's price to earnings of 12.
Seaburg would be a buyer of IBM at its current price level.
© 2016 Benzinga.com. Benzinga does not provide investment advice. All rights reserved.