First Data Corp. $FDC has been bullish since 2016, rallying in an upwards channel as we can see on the daily chart.

FDC Daily Chart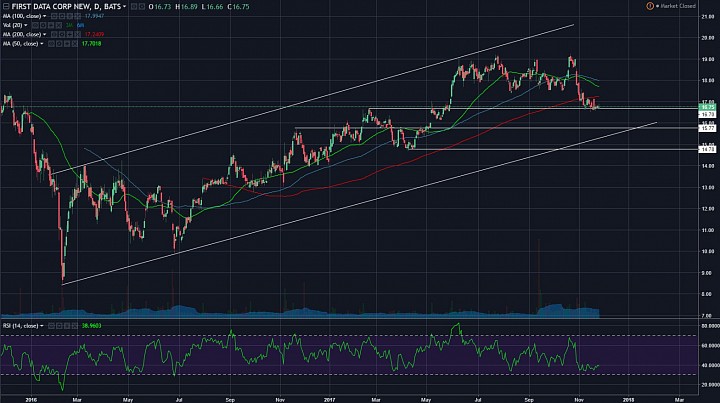 (click to enlarge)
Rising Channel:
- The daily chart shows RDC in a rising channel since 2016.
- However, price stalled after it cracked 19.00, and wasn't able to reach 20.
- It is now down around 16.70, but I think there is some further downside in the short-term.
- If price slides towards the 15.75-16 area, we should start anticipating support.
- The overall bullish trend might be dead, but there is no bearish trend yet. In this scenario, we should anticipate a sideways market.
- In a sideways market, if price is at a support and the RSI is below 30, and/or shows a bullish divergence against price, then we should anticipate a bullish swing, A break below 14.75 would be needed to open up a bearish outlook.