The reasons why billionaire investors like Warren Buffett, Carl Icahn, and George Soros buy a stock can seem alien to retail investors like you or me. After all, the capital allocation strategies of most billionaires are generally far more complex than those of retail investors due to the sheer size of their portfolios. As such, it's probably never a good idea to simply mimic so-called 'super-investors' when building a portfolio of your own.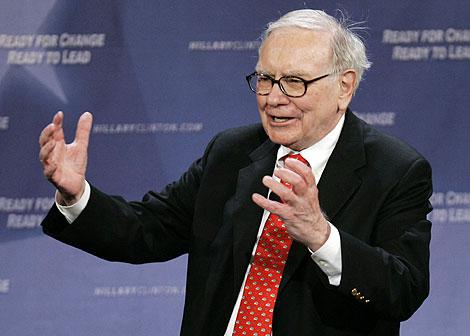 Armed with this insight, our Foolish contributors discuss whether or not they think investors should take a page from the billionaires when it comes to Acadia Pharmaceuticals (NASDAQ:ACAD), Kinder Morgan (NYSE:KMI), and International Business Machines (NYSE:IBM).
(Acadia Pharmaceuticals) The biotech gurus Felix and Julian Baker that run the investing firm Baker Bros. Advisors, have reportedly been gobbling up even more shares of Acadia Pharmaceuticals. According to recently filed Form 4s with the SEC, for instance, Baker Bros. Advisors made three indirect stock acquisitions in the last thirty days. These buys are noteworthy because Acadia is currently waiting for the final word from the FDA about its lead product candidate Nuplazid, an experimental drug indicated for Parkinson's disease psychosis.
Should retail investors follow in the Baker Bros. footsteps? My tentative answer is a 'yes', with the caveat that this stock is best-suited for investors with a healthy appetite for risk. The low down is that Nuplazid could enter a market in desperate need of new treatment options. And with nearly 1 million Americans already afflicted with Parkinson's disease, Nuplazid stands a good chance at eventually reaching blockbuster status if it's approved.
Having said that, I wouldn't expect Nuplazid to get off to a roaring start in light of Acadia's limited sales infrastructure and experience, meaning that investors may need to remain patient with this stock as the drug's commercial launch unfolds. Then again, Acadia's management may decide to put the company up for sale, following an approval for Nuplazid, for these very reasons.
Matt DiLallo
(Kinder Morgan) Beaten down pipeline giant Kinder Morgan has gotten a lot of love from billionaires over the past few months. Not only did the company's own billionaire founder Richard Kinder snap up shares as the stock dropped last year, but so did some of the world's top billionaire investors including David Tepper, George Soros, and Warren...
More