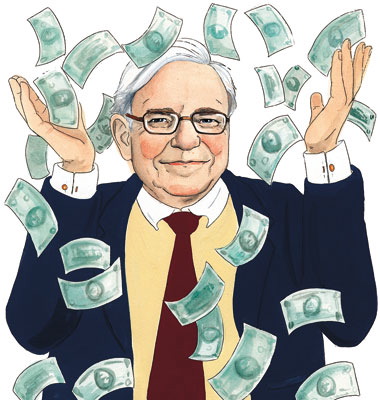 Warren Buffett's Berkshire Hathaway Inc. said fourth-quarter profit rose 9.6 percent on gains at insurance units.

Net income climbed to $4.99 billion, or $3,035 a share, from $4.55 billion, or $2,757, a year earlier, Omaha, Nebraska-based Berkshire said today in a statement. Operating earnings were $2,297 per share, beating the $2,204 average estimate of three analysts surveyed by Bloomberg.
For the full year, Berkshire's profit was $19.5 billion, eclipsing the 2012 record annual profit of $14.8 billion. Buffett's cash hoard stood at $48.2 billion on Dec. 31, compared with $42.1 billion at the end of September.
The full article is here: http://www.bloomberg.com/news/2014-03-01/berkshire-profit-rises-9-6-to-4-99-billion-on-insurance.html