Crude Oil: Down to 44.4?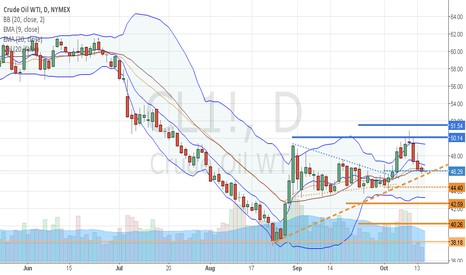 Oil closed around its trend line in Orange, at 46.29, a swift fall that erased, in less than a week, all of the breakout gains. It is still hovering around its EMA20, which provided it with some support, yesterday.

A breakout of 45.94, will lead to the breakout of the Orange trend line, which will set the 44.4 support level as an objective, with 45.43 as a primary objective.

The breakout of 46.98 will send Oil up to re-visit 47.96, with 47.49 as a primary objective.

The daily Pivot Point is around 46.39. The daily support levels are around 45.83 and 45.37. The daily resistance levels are around 46.85 and 47.41.