Facebook released their Q2 FY2016 earnings a few minutes ago and there is what they showed us:

My top-line revenue forecast for this quarter was around $6B, Facebook reported 3% higher than my estimates. However, their MAU is exactly in the range, Facebook reported 1.71B MAU (my forecast was 7.08-7.13B). Therefore, Facebook has significantly increased its average revenue per user, which is definitely a good sign for the company. 
Facebook's stock is one of the greatest picks in long term - new technologies especially in video advertising could accelerate their revenue growth even more. I had one concern regarding margins, but Facebook's operating margin increased from 31% in 2015 to 42% this year.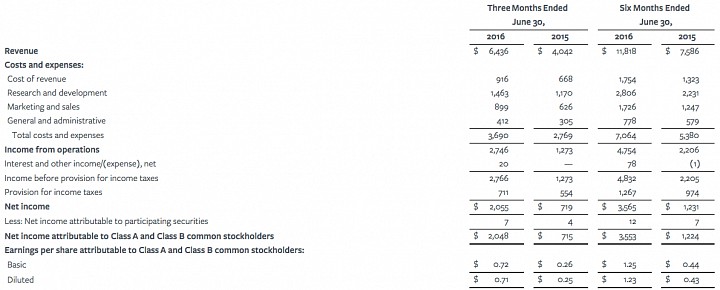 Do you consider buying more Facebook shares? I hope you do.