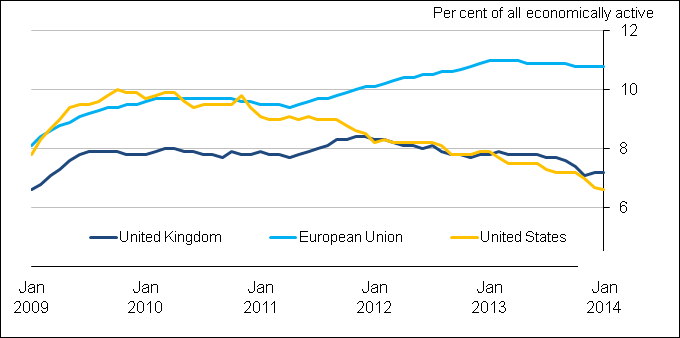 (For US and UK : Aged over 16, For EU : Aged over 15)
Above chart shows monthly estimates of unemployment rate for European Union and for the United States from January 2009 to January 2014 and three month average estimates for the UK from November 2008 - January 2009 to November 2013 - January 2014.
US seems to be better shape than UK and showed a continuous improvement. However European Union is experiencing high unemployment rate situation.