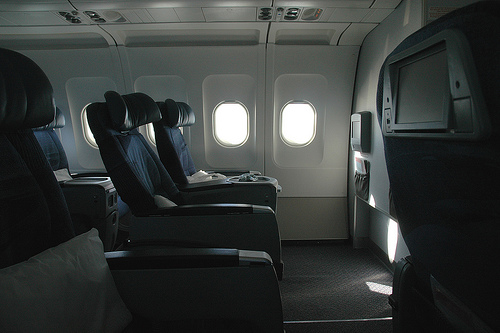 Airline seats are known for being cramped. With limited legroom and small cushions, flying is often uncomfortable and frustrating. However, the newly designed economy class seats on Boeing 737s may change this.
The airbuses will soon feature seats one seventh of an inch wider than before, measuring 17.8 inches across, CNN reported. Southwest (NYSE: LUV) Airlines will be the first to feature the new, wider seats, launching as soon as 2016.
The seats come with other improvements to the flying experience as well including roomier leg space and an adjustable headrest.