In yesterday's (2/17)
post of EUR/USD
, I noted that it was showing a bullish tilt. I suggested a buy on a dip, but there was none. There was simply some consolidation, which was followed by a strong bullish rally I am showing in the 4H chart below. 

Here were some points:
1) EUR/USD has been bullish, but started consolidating in December.
2) Overall trend in the daily/weekly chart is still bullish. 
3) There is a break of a slightly bearish consolidation channel seen in the 4H chart below.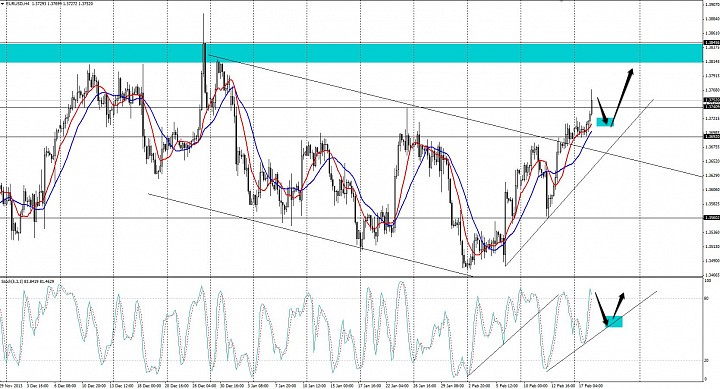 (4H EUR/USD chart: click to enlarge)
Trade Plan:
The next challenge is the Dec 2013 highs, around 1.3840. I am still considering buying a dip with a stop below this week's low at about 1.3690, and a target of 1.3825. I would also plan for the possibility of a break above the Dec 2013 highs for a bullish continuation in which case I would want to have at least 1/2 my original position riding it.
So this is a near-term as well as a short-medium-term trade plan. However a break below this week's low suggests further dip toward last week's low, near which, I would consider another buy unless there are some very strong fundamental risks/factors suggesting otherwise.
I would love to hear your views, even if, and maybe more so if they are opposing. Are there reasons to respect the 1.3815-1.3850 resistance area?