The last time AOL (bought by Verizon in May 2015) was involved in a mega merger was January 2000, when AOL acquired Time Warner for $182 billion in what was the mega deal of the last tech bubble, creating a $350 billion behemoth... which nearly dragged down both companies a few years later. The timing could not have been more perfect as it marked the tech bubble top...
Will it happen again?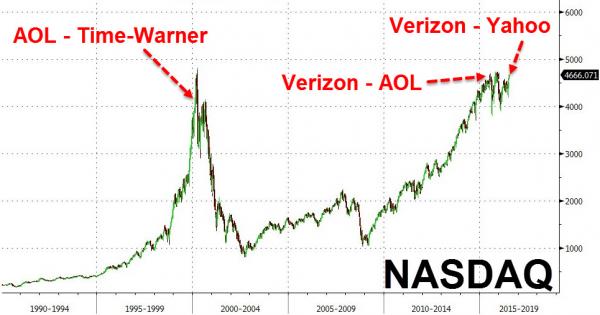 As Bloomberg reports, a move that would finally seal the fate...
More