Despite the second (or third) dead cat bounce of the day in US equities (as machines pin the S&P to VWAP), US Treasury yields are collapsing-er to the lows of the day. While 30Y and 10Y yields are now down 10bps or so from earlier highs, the move in 2Y is most notable as it has broken below the 200-day moving average for the first time in 2 months... suggesting that no matter how assuredly The Fed says it will raise rates, the market sees Yellen cutting 'em back promptly.
Losing Faith?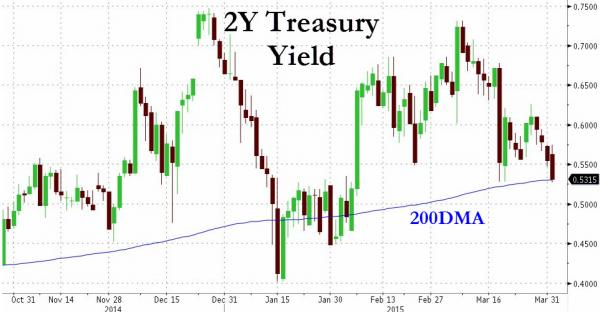 As the whole curve collapses...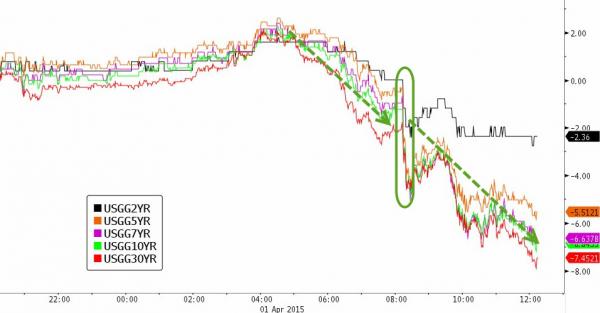 Stocks catching down again...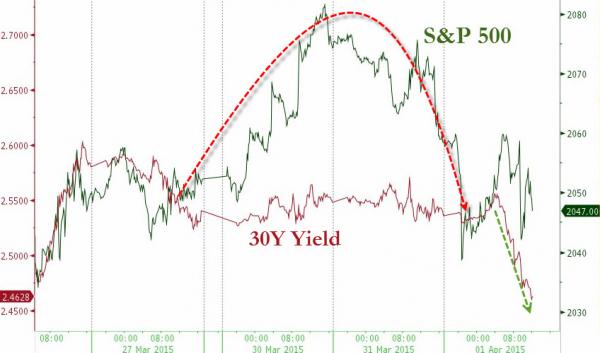 Charts: Bloomberg