When existing home sales missed expectations, the fault was laid squarely at the foot of the meteorological conditions (despite a rise in NorthEast sales). New Home Sales beat expectations in January, printing 481k vs 470k expectations (though very modestly lower than December's revised 482k) and - destroying the meme that weather is to blame - sales soared in The Midwest. Median prices dropped MoM to the lowest since September but remain up an impressive 9% YoY. Lack of inventory continues to be blamed for weak sales - but, we ask rhetorically, doesn't price rise when supply drops?
New Home Sales "recovery" in context...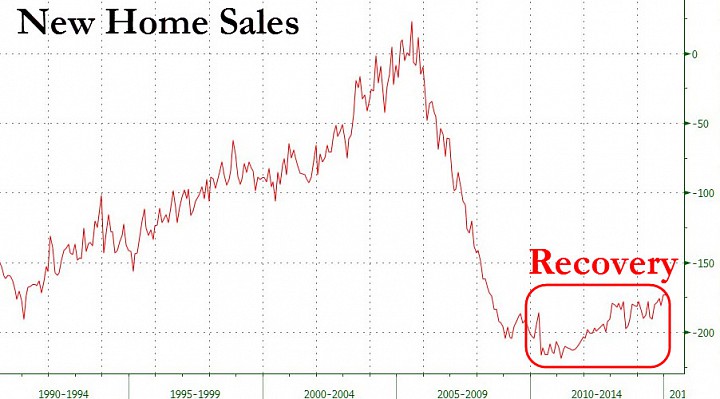 And prices drops to September lows...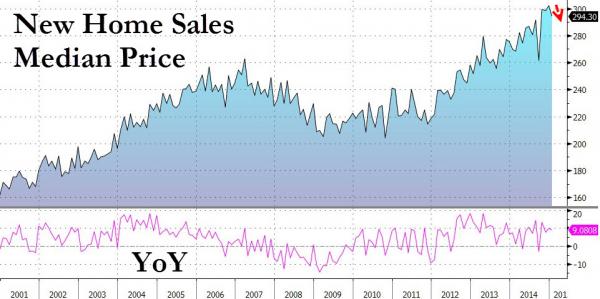 Charts: Bloomberg