Greed is good... especially for FIFA officials. While Wall Streeters make bank and Hedgies pile up coin, Emolument.com reports that it is the soccer godfathers that make the real money...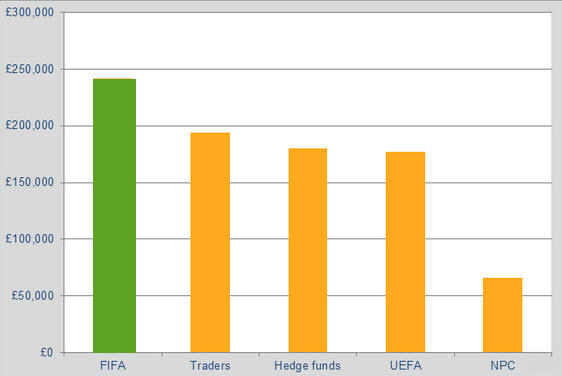 "Financial industry professionals must be breathing a sigh of relief that FIFA remuneration is hogging all the limelight," said Emolument's Alice Leguay.
"The abyss between FIFA and the average non-profit is simply staggering, beyond the simple fact that FIFA employees made more than traders, who are often pointed out as the epitome of greed."
Emolument based its report on data from 2,700 banking, hedge-fund and non-corporations employees. The compensation for Zurich-based FIFA and UEFA were taken from their annual reports, Emolument said.