While the divergence between macro data 'dismalness' and equity price exuberance is by now well known, there is a greater threat looming to the rampapalooza that is underway. As forward Price-to-Earnings ratios have soared in the last year (aided and abetted - as Alan Greenspan explained - solely by The Fed's largesse) so bottom-up earnings growth expectations have cratered. So much so that veteran stock market investors and traders now see the divergence between multiple 'hope' and growth 'reality' as "ridiculous." Just how ridiculous? Worse than 1987, 2002, and 2011, when stocks fell over 20% upon realization of reality.
"Ridiculous"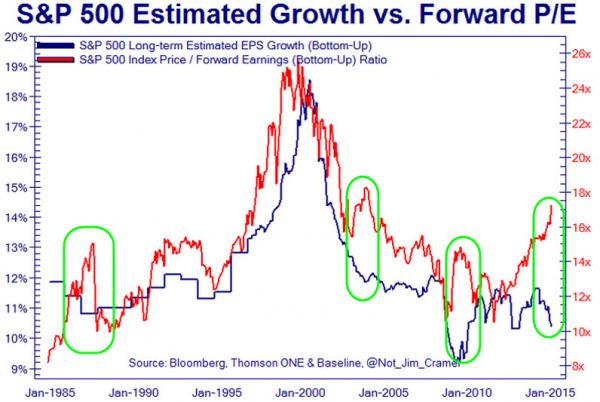 1987 - down over 30%
2002 - down over 30%
2011 - down over 20%
Just how ridiculous?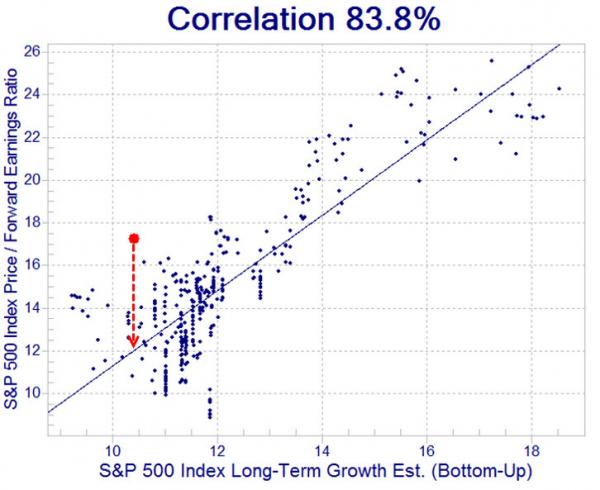 2015 - who knows?
h/t @Not_Jim_Cramer