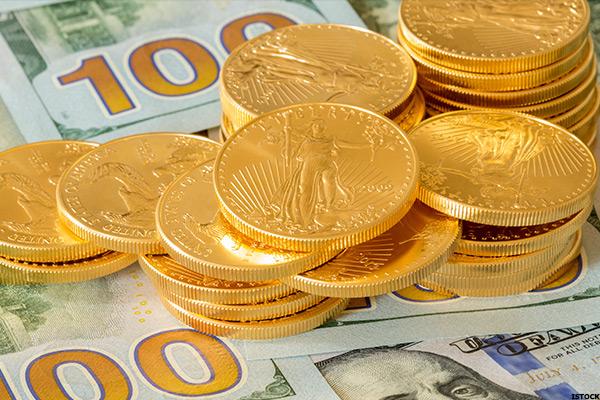 NEW YORK (TheStreet) -- Shares of Newmont Mining (NEM) closed lower by 0.70% to $41.33 on Friday, as gold prices took a dip this week ending with its first loss in seven weeks.
The six-week winning streak of the precious metal was halted as risk concerns were lifted, Reuters reports.
"The precious metals are taking a breather. They have done really well this year and went up too quickly. So retrenchment is only right to happen. Also, stock markets are doing well at this point of time," Brian Lan, managing director at GoldSilver Central, told Reuters.
Gold prices have fallen 2.5% so far this week, putting the metal on track for its...
More