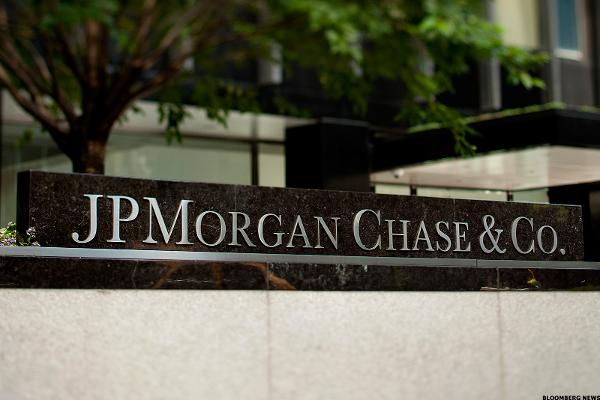 NEW YORK (TheStreet) --JPMorgan Chase (JPM) has just replaced Wells Fargo (WFC) as the largest U.S. bank in terms of market value, CNBC's Dom Chu reported on this morning's "Squawk Alley."
"Wells Fargo with obviously some very high-profile problems with regard to its sales practices," Chu noted.
Regarding the market cap of each; JP Morgan's is $238.2 billion, while Wells Fargo is now $237.7 billion.
Shares of JPMorgan Chase were lower during midday trading...
More