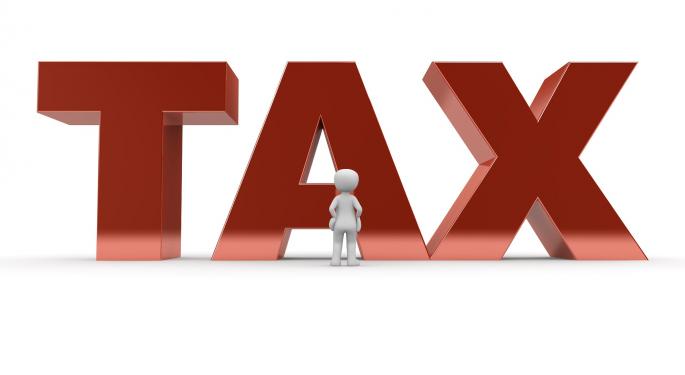 Apple Inc. AAPL 0.09% is one of many hugely-profitable corporations that has endured heat for taking advantage of U.S. tax law to minimize its corporate tax rate.
Apple And Ireland
Apple CEO Tim Cook recently addressed the issue in an interview with the Washington Post.
"The money that's in Ireland… when we bring it back, we will pay 35 percent federal tax and then a weighted average across the states that we're in, which is about 5 percent, so think of it as 40 percent," Cook said.
"It is legal to do. It's the current tax law… And so what we've said—we think it's fine for us to pay more, because right now we're paying nothing on that and we leave it over there."
When asked how long Cook expects Apple's money to stay in Ireland, he said he's hopeful that corporate tax laws will be changed within the next year.
Related Link: How Knowing The Difference Between Effective And Marginal Tax Rates Will Change The Way You Listen To Politicians
The 35 percent rate that Cook mentions is the current U.S. marginal corporate tax rate for any annual income above $1 million. However, the corporate tax rate a company actually pays includes lower marginal rates on income below $1 million, potential tax credits and any legal maneuvering that the company can perform, such as routing earnings through international tax havens.
A corporation's "effective" tax rate is its total taxes paid divided by its net income.
Apple remains the largest corporate tax contributor in the United States in terms of taxes paid. In 2015, Apple paid $13.25 billion in taxes on income of $72.51 billion, an effective rate of 18 percent.
Korean rival SAMSUNG ELECTRONIC KRW5000 OTCSSNLF paid only $4.94 billion in 2015 taxes, but the company's effective tax rate of 20 percent was higher than Apple's.
Related Link: Everything Donald Trump Has Said About The Economy In His First 100 Days As Nominee
Cook isn't the only U.S. business leader who has said his company is willing to pay more U.S. taxes if rates are more reasonable.
Other Voices: Disney And GE
"The tax rate should be lowered and the loopholes should be closed," Walt Disney Co DIS 0.03% CEO Bob Iger told CNN this summer.
"The U.S. tax system has not been updated in 30 years and isn't designed for today's economy, which is why we support comprehensive tax reform—even if it raises our tax rate," Immelt said earlier this year.
Reed College estimates that the United States may lose $135 billion in corporate taxes in 2016 due to companies registering profits overseas.
Do you have ideas for articles/interviews you'd like to see more of on Benzinga? Please email feedback@benzinga.com with your best article ideas. One person will be randomly selected to win a $20 Amazon gift card!
© 2016 Benzinga.com. Benzinga does not provide investment advice. All rights reserved.
Source