Annual CPI for the Euro area was reported at 0.8% for January. The core reading was also at 0.8%. 
It has been below the 2% target for a year now, and Draghi has expressed readiness to add stimulus if this deflationary pressure persists.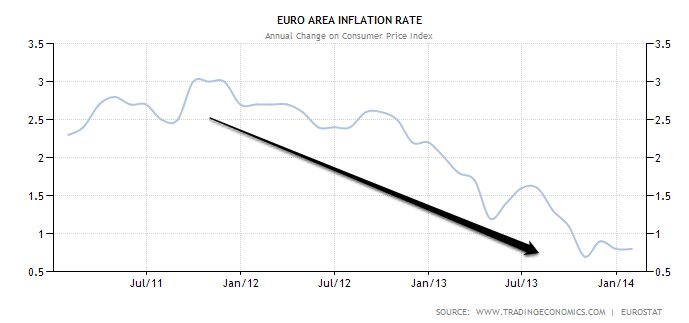 The 0.8% in January was just a tick higher than the estimates of 0.7%. 
I think if we continue toward the 0.5%, the correlation to possible rate cut or other stimulus will ring louder, and the Euro will come under pressure. This will make it hard to break through 1.40, or hard to stay above it if price already pushed above in the short-term.