Hot damn, Philly Fed index for September comes in smoking red hot.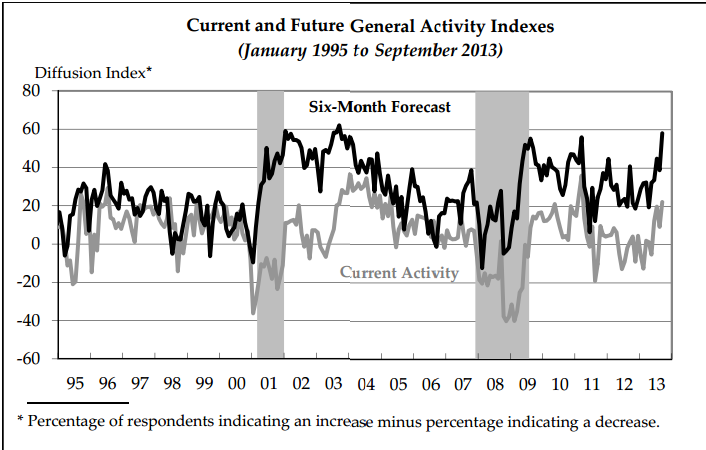 The headline reading jumps to a very impressive 22.3 from 9.3 smashing expectations of a 10.2 print.
New new orders rise to 21.2 from 5.3.
Shipments jump to 21.2 from -0.9.

And the Employment sub-gauge climbs to 10.3 from 3.5.
Some more from the release:
"The survey's future indicators suggest markedly improved optimism among the reporting manufacturers. The future general activity index increased from 38.9 to 58.2, exceeding its previous highs since the end of the recession in 2009 (see Chart). Slightly over 58 percent of firms expect increases in activity over the next six months; no firms indicated that they expect decreases over the next six months. The indexes for future new orders and shipments also improved, rising 23 and 18 points, respectively. The future employment index also increased 9 points. Over 37 percent of the firms expect to increase employment over the next six months."

Time to get on a bus to Philly and hop on the assembly line?
- Nick