You've probably heard that U.S. stock indices are hitting records nearly every day.
But some stocks have been left behind, yet they're still beloved by Wall Street analysts.
So we've put together a list of large-cap companies whose forward price-to-earnings ratios have contracted, but are rated "buy," or equivalent, by most sell-side analysts.
This chart shows the movement of the forward price-to-earnings (P/E) ratio for the S&P 500 over the past 15 years: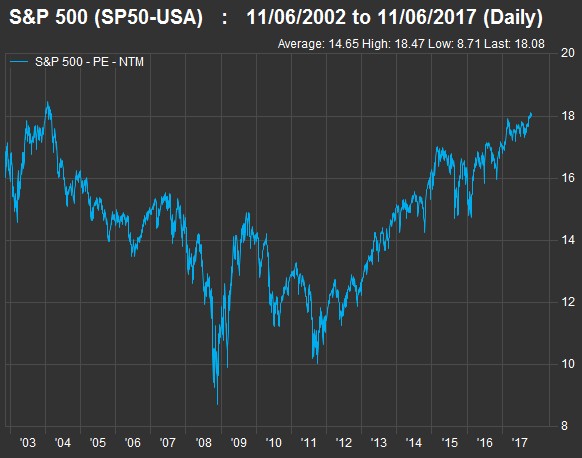 The forward P/E ratios we are using here are weighted aggregate consensus estimates among analysts polled by FactSet, for the 12-month period ahead of the date the ratio is calculated.

You can see that the index hasn't traded this high, relative to earnings estimates for the next 12 months, since Mach 2004. The forward P/E ratio for the index has risen to 18.1 from 16.4 a year ago.