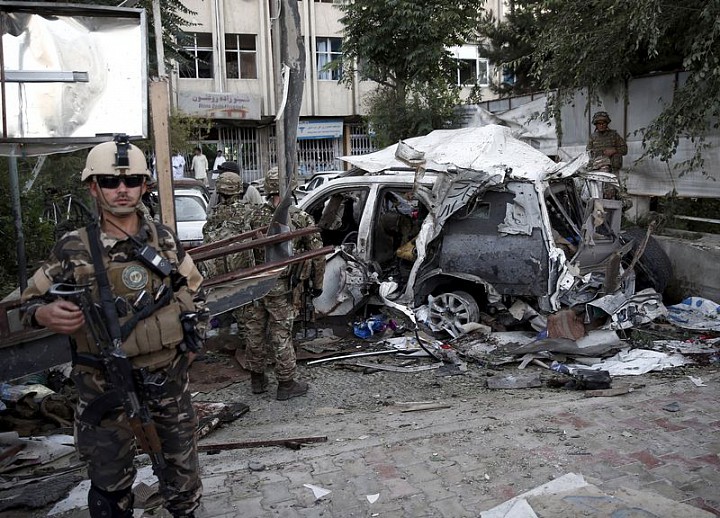 KABUL (Reuters) - Three U.S. civilian contractors were among those killed by a car bomb that targeted their NATO convoy, the U.S.-led coalition in Afghanistan said, making the attack that killed 12 people one of the most lethal to target U.S. citizens in recent years.
The blast destroyed several vehicles, including a school van and an armored pick-up truck believed to be used by the contractors which was left twisted and blackened.
"One Resolute Support U.S. contractor was killed and two Resolute Support U.S. contractors died of wounds," the NATO coalition known as Resolute Support said in a...
More