AliCloud growth was a standout performer in fourth quarter earnings results.
Overseas expansion may prove difficult in the near term but it has huge tailwinds in its domestic Taobao & Tmall platforms.
Alibaba's sheer scale should see it maintain its peer-leading profits against tough competition such as Vipshop & JD.com.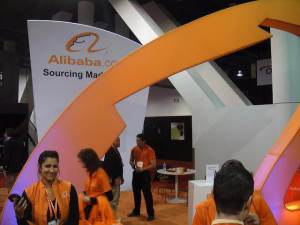 Alibaba (NYSE:BABA) may be down just over 2% year to date but I see this trend reversing especially if its recent fourth quarter earnings are anything to go by. The e-commerce company saw strength across the board. From its traditional marketplaces to divisions such as Alicloud and AliExpress, growth was buoyant and I feel it will continue. Why? Well, although the Chinese economy may be slowing down on a GDP basis, it is definitely switching from a fixed asset economy (based on building infrastructure) to consumption driven economy which should suit Alibaba.
We can see this in the numbers as buyers increased by 20%+ in the fourth quarter and GMV (Gross merchandise volume) increased by 24%. Increasing buyers and goods sold is all well and good but we are also seeing users spending more on an average basis which is really encouraging. Alibaba definitely has multiple growth triggers which should protect it going forward in the event that one of its divisions comes under pressure.
Jeff Bezos came out recently and stated that Amazon's AWS division will surpass $10 billion this year. Alibaba's AliCloud may have only done 1.1 billion RMB in this latest quarter but the division continues to grow meaningfully which should mean a re-pricing of...
More