Nordstrom Inc. JWN is slated to report first-quarter fiscal 2016 results on May 12. Last quarter, the company had delivered a negative earnings surprise of 4.1%. In fact, the company has underperformed the Zacks Consensus Estimate by an average of 6.9% over the trailing four quarters. Let's see how things are shaping up for this announcement.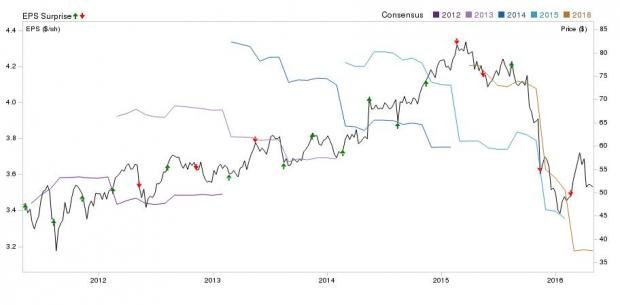 Factors Influencing this Quarter
After a dismal fourth quarter, Nordstrom issued a bleak outlook for fiscal 2016. Management stated that it expects earnings to nosedive approximately 30% in the first half of fiscal 2016 owing to the impact of the sale of credit receivables in Oct 2015, the unfavorable shift of the Anniversary sale event and costs related to various growth initiatives. Considering such a subdued outlook, we are not very optimistic about the company's first-quarter results...
More