PR Newswire
ROCHESTER, N.Y., Aug. 31, 2016 /PRNewswire/ -- Vuzix® Corporation (NASDAQ: VUZI), a leading supplier of Smart Glasses, Augmented Reality (AR) and Virtual Reality (VR) technologies and products for the consumer and enterprise markets, is pleased to announce that the Company's M100 and next generation M300 Smart Glasses will be key components of DHL's global AR program. DHL is one of the world's largest logistics companies.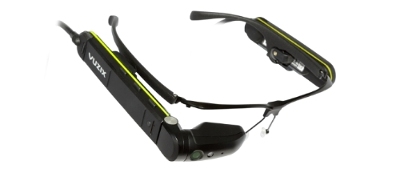 In 2016, the Ubimax vision picking X-Pick software solution was successfully implemented with Vuzix M100 Smart Glasses to deliver effective solutions to customers internationally, including DHL. DHL's well documented pilot program drove a 25% increase in efficiency using this solution. DHL has subsequently moved towards broader implementation at additional sites. Vuzix will participate in the global roll-out of DHL's expanded pilot programs for vision picking, as DHL Supply Chain expands its vision picking program over the next six months across different industries. The initial expansion phase will focus in the United States, Europe and the United Kingdom.
Pickers are equipped with Vuzix Smart Glasses that visually display where each picked item needs to be placed on the trolley. Vision Picking enables hands free order picking at a faster pace, along with reduced error rates. Throughout 2016, the smart glasses will be piloted across various industries such as technology, retail, consumer and automotive industries. The data available from these pilots will further determine the technology's potential for even broader implementation. The sites are spread across the United States, Mainland Europe and the United Kingdom, with the Ricoh facility in Bergen op Zoom, the Netherlands, where the solution was first tested, being the launch site for this new phase.
AR is a market with exceptional growth potential. The AR and VR market is said to be the next big thing after smartphones, although estimates vary significantly. Goldman Sachs...
More