What's next for forex markets, especially the USD and JPY crosses will depend on risks sentiment, which we can gauge via the US S&P500 index.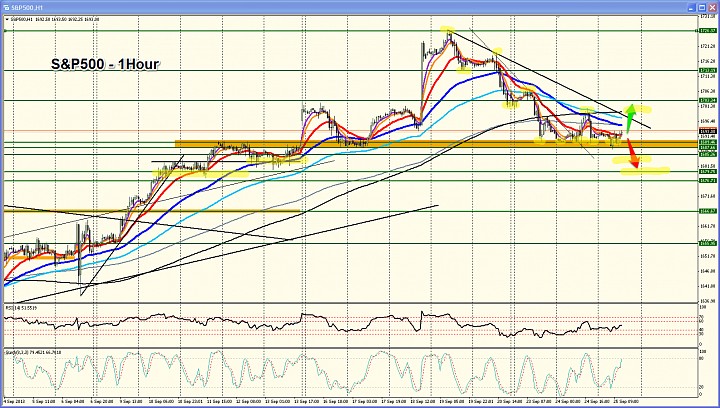 The key benchmark has erased all of its Bernanke gains, and now tests an important support zone at 1687/90. 
I count 5 to 6 times that this support zone has been tested and defended.
A push higher will benefit the risk-on trades (JPY crosses for instance).
If however this support zone is broken, it will likely mean a more pronounced correction which will benefit the safe haven currencies like the JPY and USD. 
Each test of that support has eaten up orders, so the next time price gets down there and buy orders are used it, price can slice through this support zone in a hurry.

There's not that much fundamental news today, so this will be a general test of market sentiment mid-week.
Let's see which direction the S&P chooses.
- Nick