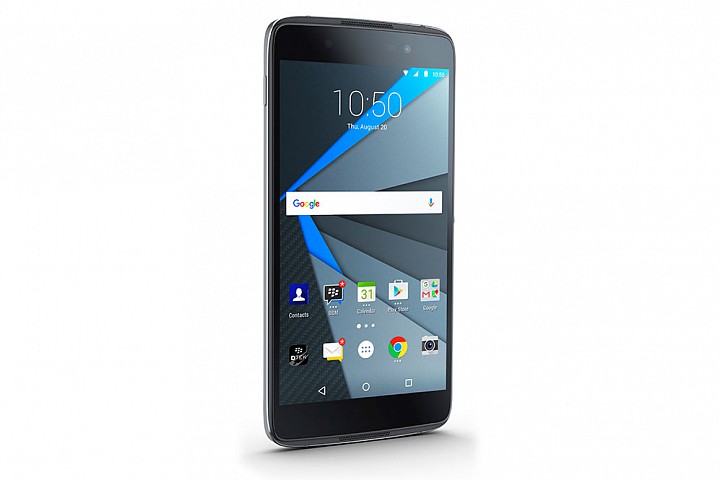 DTEK50 to sell for $299, half original price of Priv model
Device designed for security-conscious consumers, businesses
BlackBerry Ltd. unveiled its latest smartphone, a security-focused touch-screen Android device aimed at making the company's money-losing handset business profitable.
At $299, the DTEK50 is priced for mid-market users, cutting in half the original retail cost of BlackBerry's first Android phone, the Priv -- which the company admits was too expensive to appeal to a broad audience. The DTEK50 can be pre-ordered now in the U.S., Canada and Western Europe, BlackBerry said in a statement Tuesday.
The phone is BlackBerry's latest attempt to leverage its security chops and relationships with big corporate and government customers to make its shrinking device unit profitable even as consumers have all but abandoned the gadgets. Chief Executive Officer John Chen has said he expects the unit to reach profitability by September, a target reiterated Tuesday by head of device sales Alex Thurber. The division contributes about 40 percent of the company's revenue.
The DTEK50 is designed for people who demand a stronger sense of...
More