Square develops and provides point-of-sale software worldwide. Square's software gives an opportunity to make the sales reports, download the inventory data, takes care of digital receipts and more other useful for merchants things. 
Square filled for IPO last week. The interesting fact about this company is that Jack Dorsey is the CEO. And yes, this is the same guy that runs Twitter as the CEO as well. So Jack Dorsey needs to split his time between both companies. As soon as Twitter has some issues with its stock price (however, the operating metrics show a good trend). 
The key operating metric for Square is Gross Payment Value, because the company charges fee for payment processing services. The most interesting operating and financial metrics:
GPV is growing: from $6.5B in 2012 to $23.8B in 2014. The company hit $15.9B as of June 2015, +50% in comparison with June 2014;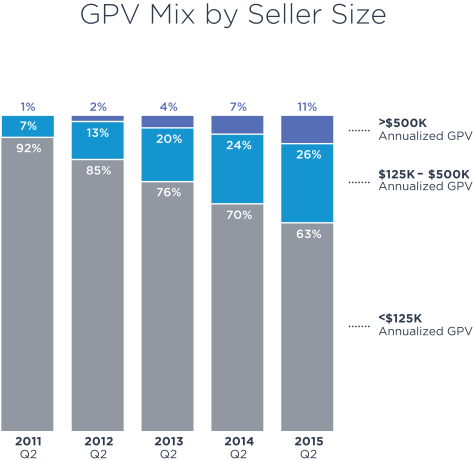 EBITDA is growing, but it is still negative. As of June 2015 Square had around ($19M) loss in EBITDA, however as of June 2014 it was around ($44M). The company has a contract with Starbucks that brought Square around $62M in revenue in the first half of 2015;
Square's revenue is growing around 4.4% each month and it's quite a high growth rate even for some startups. Square reached around $199M in revenue as of June 2015. 
Techcrunch published an article about Square's IPO, among list of risks it underlined the risk of customer data breach. Most recently, such companies as Target and Home Depot became the part of such breach. Square needs to ensure the customers and its shareholders that the company can avoid this kind of risk. 
What do you think about Square's IPO?