The first thing to notice this morning in the wake of the retail sales report is the dumpage of US bonds, though the
selling pressure in Treasuries started at the beginning of the week.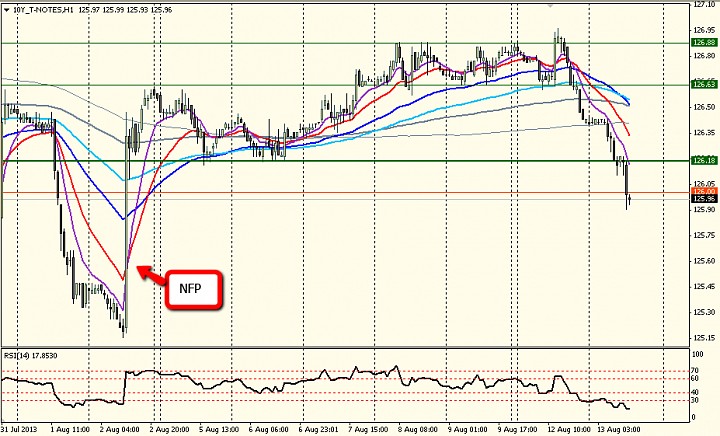 The implication is that market participants are pricing in tapering come September. We are back to levels in the 10-year that we were at prior to highs set after the July NFP report.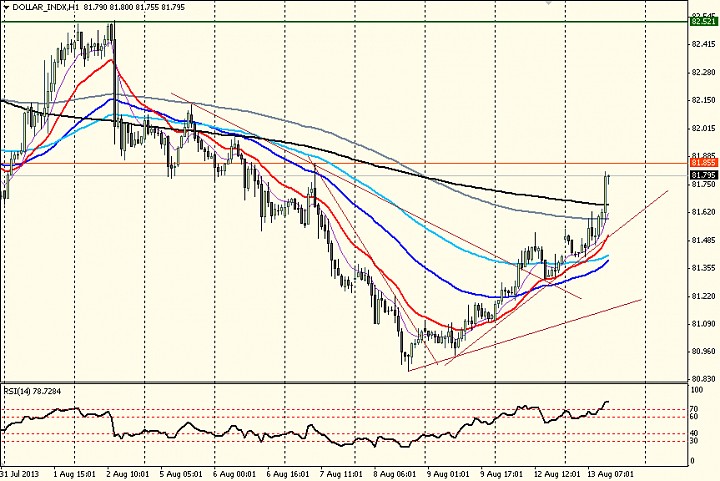 What this does in the currency space is give the US Dollar an advantage. Why? Well, when bond prices drop, yields rise in an inverse relationship. As yields rise, US Treasuries become more attractive to foreign investors (looking at you Japanese institutional clients). While the domestic
selling pressure outweighs the foreign buying, in the currency space it helps to have a yield advantage and therefore we are seeing the
USD/JPY rise, and other USD crosses also moving in favor of the USD.

Let's see if this move in Treasuries keeps up as it will be the main catalyst for trading this week if it does.

- Nick